ask Tri-C - Get Answers

Declaring or Changing a Major
Initially, you declare a major of study as part of the application for admissions process at Cuyahoga Community College.  Your major will be listed in your Academic Profile, found on the Student page. 
If you wish to change your major, login to my Tri-C space, select the Student page and click Change Major located under the Academic Records section.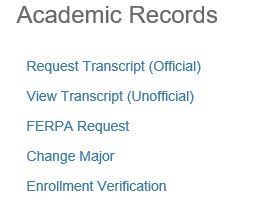 A form will pop up - complete the form with your updates and click  Submit.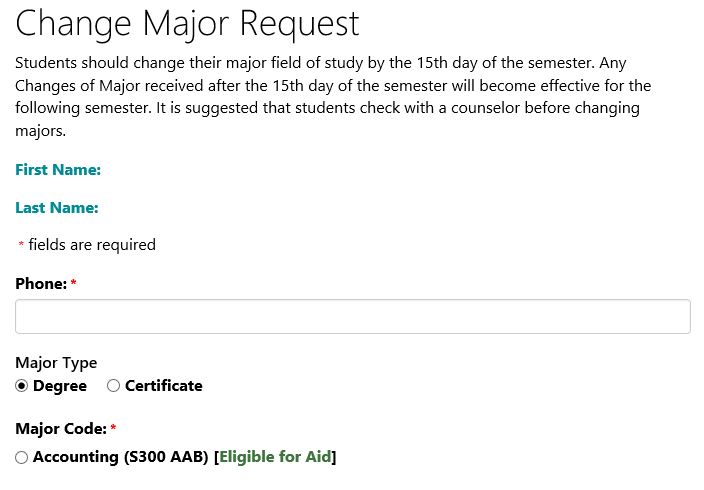 Was the answer satisfactory? If not, please EMAIL us by clicking the link below.